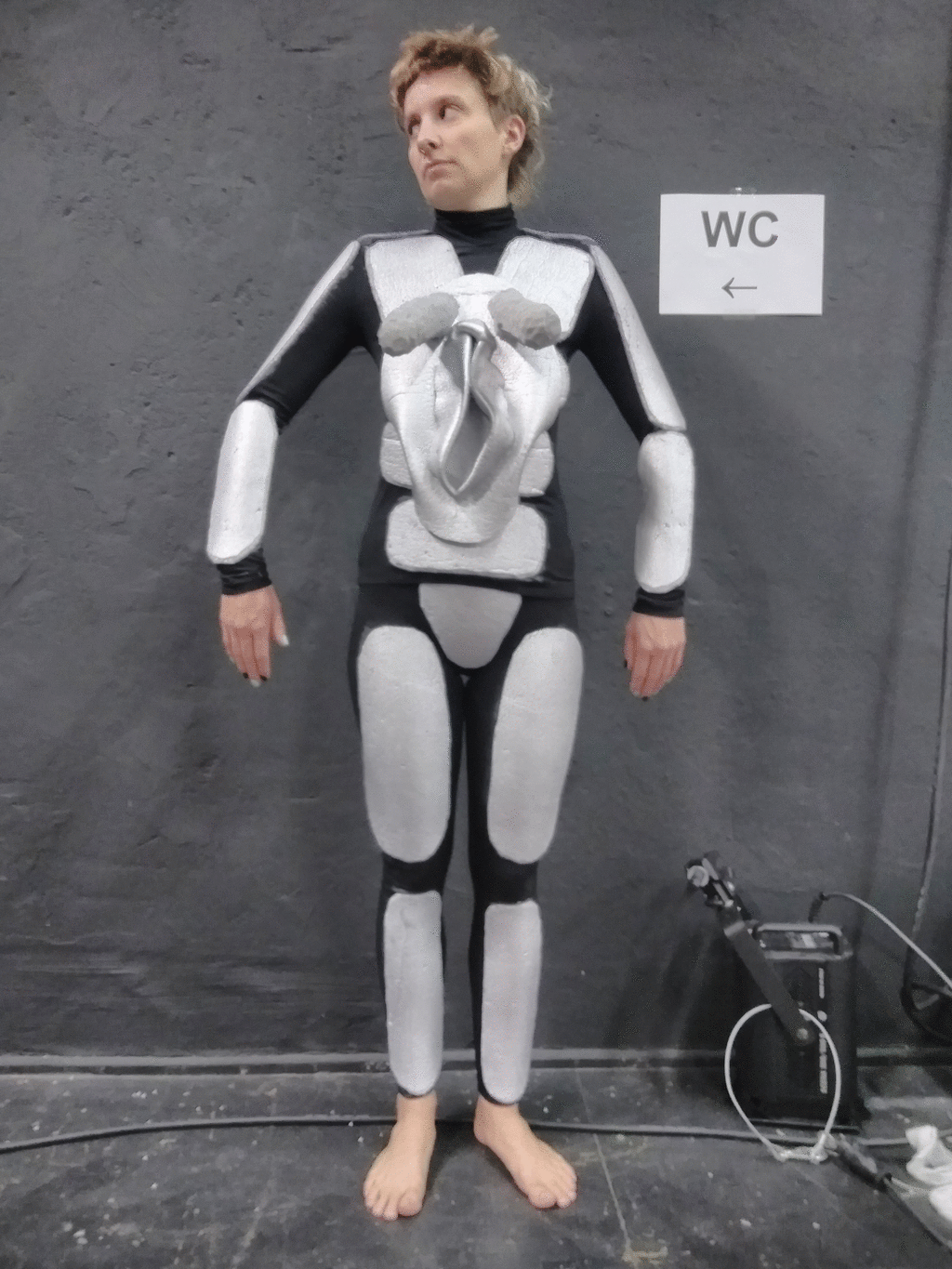 gif: manufaktor
It is still the beginning of 2020, the anniversary year of the invention of the word robot. We are very much in the middle of preparations. We had a one week gathering to talk about the concept for the new show 1/0/1 robots that will premiere in September. Besides the stage design, props and all the things that are related to the stage and the actual show, we discussed a lot about HOW WE WANT TO WORK.
We question the classical roles in theatre so that we decided to direct the show collectively. 4 people are the heart of the process of 1/0/1. What does this mean? What does collective working mean in this case? Our whole team consists of 12 people. How do we take decisions, how do we involve everybody and cherish each other's ideas and processes? At the same time, how can we give guidance, support and be sensitive within our working environment?
We really feel the need of time to open up this reflection in a production process. We need to educate ourselves about tools we can use for this.
It is a very intense and interesting time for us between reflection, content production, organizing, production meetings, learning, unlearning and valuing this process.
Communication is the key – as cheesy as it sounds.
Take care!